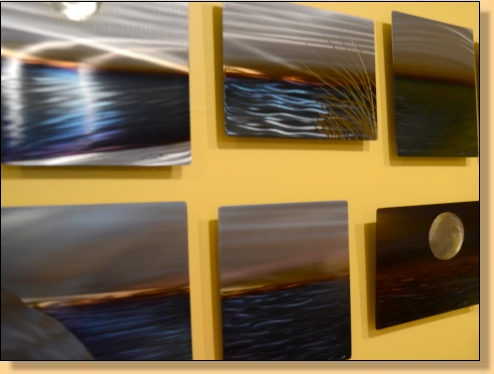 For over 25 years the Ruth Conklin Gallery, nestled in the beautiful village of Glen Arbor, Michigan, has brought the natural beauty of the shores of Lake Michigan to life through exquisite artwork and handcrafted pieces created by over one hundred talented artists. Owner Ruth Conklin – an accomplished artist herself – delights in exploring, capturing and exhibiting the essence of the northern Michigan lifestyle in her gallery.

We warmly invite you to peruse this site and discover the depth of Ruth's longtime passion, from the rolling sands of the Sleeping Bear dunes, a local favorite, to breathtaking Lake Michigan sunsets and majestic white pines. Enjoy!

Please feel free to contact the gallery directly if you see an item that rekindles your own special northern Michigan experience. We're happy to be of assistance!
---
Shop the Gallery Gift Store

Give a little bit of Glen Arbor to friends and loved ones this year. Even though the gallery will be closed until Spring, Ruth has hand selected a few favorites to make available online through the winter months. For more information about these special gifts, click on the images below. You can also shop our complete Sticks® collection by visiting www.SticksUpNorth.com - Thank You!






---



Ruth Conklin Gallery
6632 M-109 | POB 343 | Glen Arbor, MI 49636


ph: 231-334-3880 | fx: 231-334-3335
Open Daily May 1 to October 31





© Copyright 2000-15 RuthConklinGallery.com, All Rights Reserved | Web Site Design & Hosting by Northern Web Services, Inc.